In August, 2023 New Voices New Rooms, innovative event platform and partnership developed by NAIBA and SIBA, will enter a new phase as it hosts its first in-person conference in Arlington, Virginia.
Combining lessons learned from three years of successful virtual event programming with longstanding event experience from the NAIBA and SIBA teams, the in-person conference will feature the best of the old and the new. The program's creative approach is designed with deep understanding of the needs of booksellers and publishers.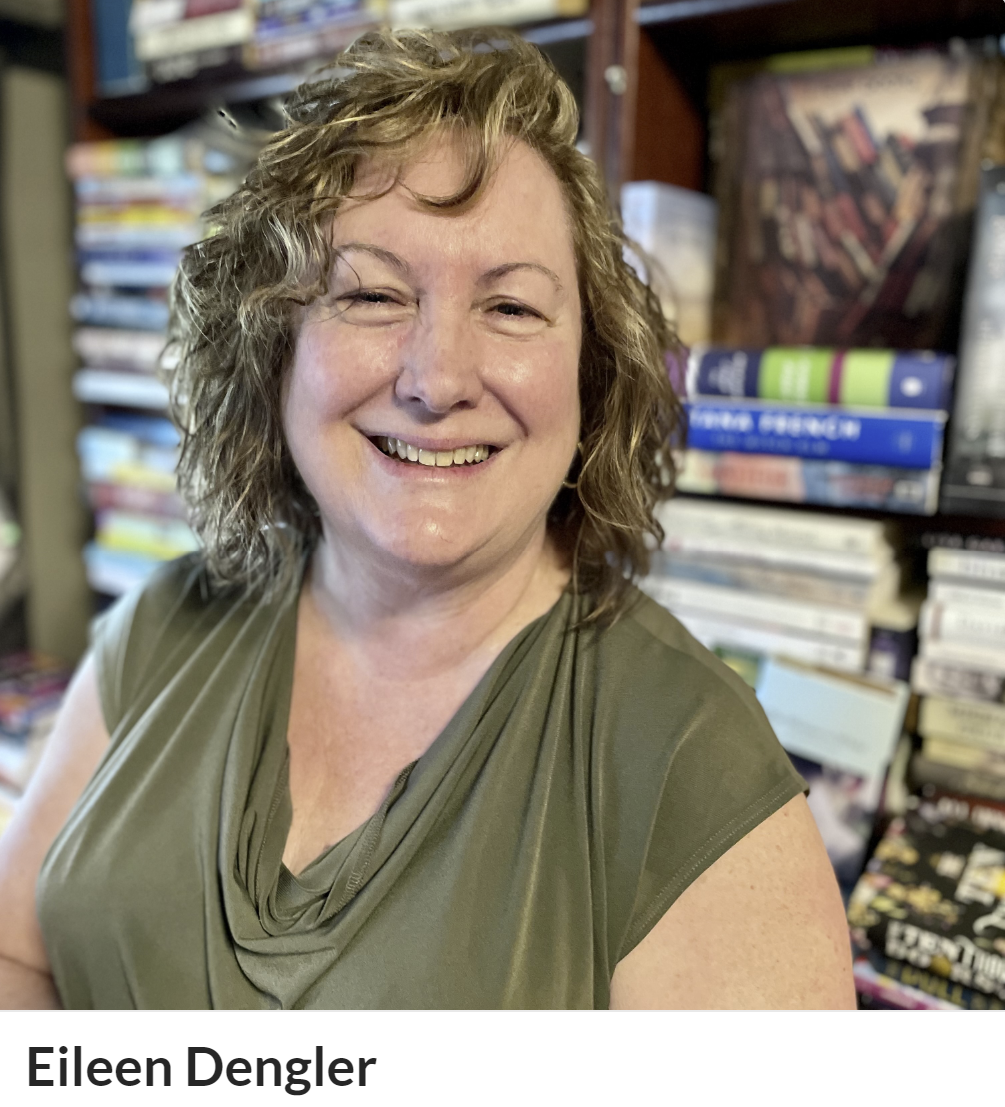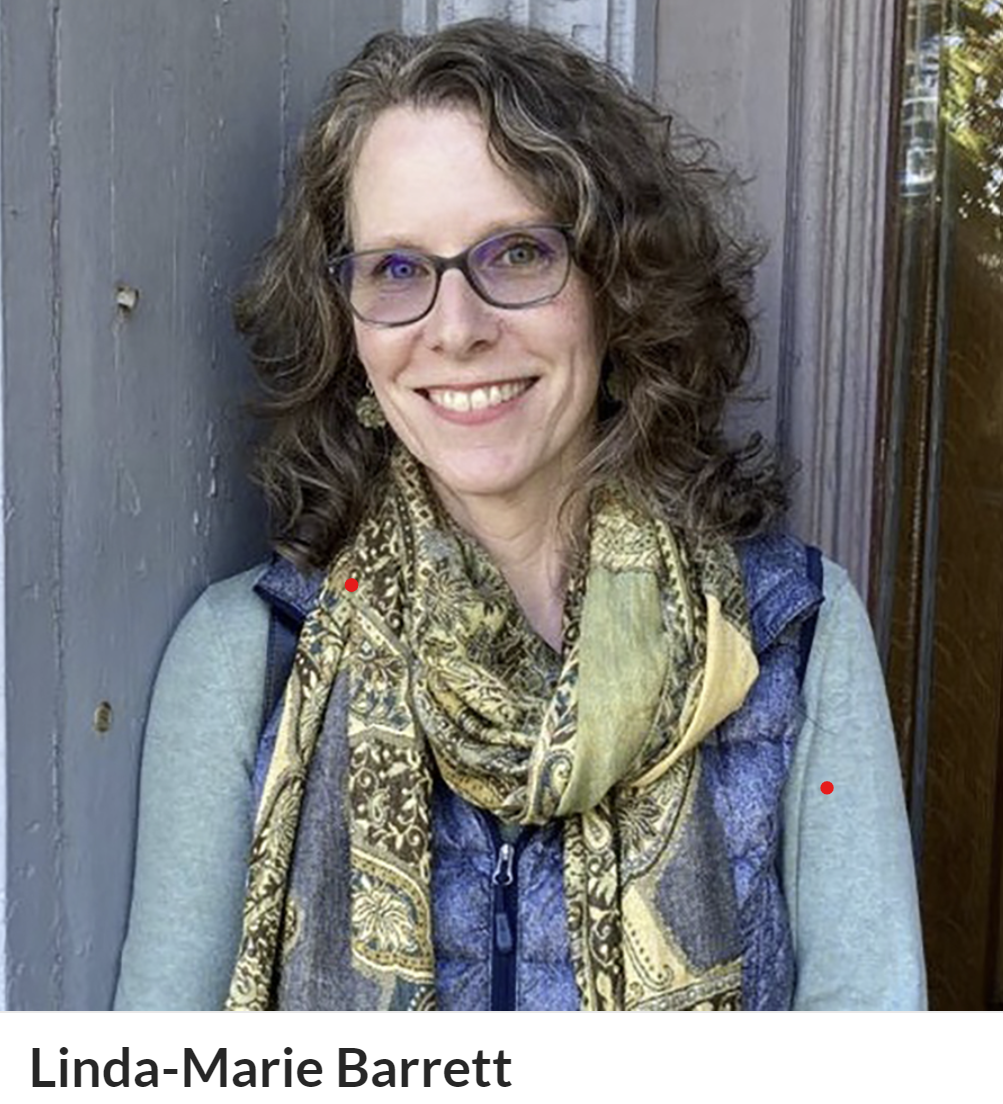 Executive Directors Eileen Dengler (NAIBA) and Linda-Marie Barrett (SIBA) discuss why they decided on an in-person format for the upcoming conference, and what booksellers and publishers can look forward to:
NVNR has a reputation for doing great virtual conferences and events. Why do an in-person event this year?
Linda-Marie: It's time! NVNR brought unprecedented levels of participation by our stores, and fantastic support from our publisher partners. We're excited to bring this community together this summer.
Eileen: We missed one another. Virtual events have a place and a purpose, but in-person meetings bring depth to conversations, allow for real connections between people, and serve up excitement that you just can't replicate online.
What are the goals of the 2023 show? How will the program achieve those goals?
Linda-Marie: NVNR is a networking conference. Each day of our conference supports different areas of networking: bookseller-to-bookseller, industry-to-bookseller, and author-to-bookseller. We've created space in our schedule to bring these groups together for brainstorming, innovation, title discovery, and personal connection. Our goal is to create an event that is memorable and productive, that's meaningful and improves the business of bookselling in big and small ways.
Eileen: We want to bring a new purpose to a gathering of booksellers and publishers. We want everyone who attends to hear a few new ideas, have spent a productive day book buying, and go back to their stores with new energy and purpose.
What are some of the innovations of the 2023 show?
Linda-Marie: We've re-imagined the exhibit hall, with bookseller/publisher engagement and title discovery placed front and center. We'll have rep picks and genre buzz sessions right in the exhibit hall, and center editors, rather than authors, at our evening reception. We're encouraging exhibitors to focus more specifically on lead fall and holiday titles, which is what our booksellers are looking for, and to assist in setting up new accounts. We're also keeping our galley room virtual, as part of our sustainability initiative. We promise new twists on the familiar environment and structure for a bookseller conference to let the magic of title discovery and personal connection happen organically
Eileen: We also moved the event out of the fall and into August to coincide with the holiday buying season.
What is new for publishers?
Linda-Marie: We have a number of what we're calling "untethered" (from the exhibit table) opportunities for publishers to get their titles in front of booksellers.There are ways to participate in the event and have meaningful contact with bookstores without being stuck in a booth.
Eileen: We are making it simpler, cheaper, and more inclusive to participate. We are uniting two regions of booksellers as well, and expect publishers to make appointments with bookstores they don't visit when on the road.
What is new for booksellers?
Linda-Marie: We understand that being away from stores is expensive, so we have built in measures to make the event cost effective. For example, for the first time, we are offering both full-event and single-day passes. We have targeted funds specifically for bookseller travel grants to encourage attendance. For stores who are bringing multiple staff, we'll have programming for different roles in the store, and for different levels of bookselling best practices. Because we know it's costly to ship books home, we'll continue to host our bookseller-fave virtual ARC gallery, Readers of the Last ARC.
Eileen: There will be more bookselling colleagues to hear from and learn from now that two associations are joining forces. We will give them a chance to bond with editors, who are so elusive at other industry meetings.
What have been some of the challenges to hosting an in-person show?
Linda-Marie: We've kept expense, accessibility, safety, and sustainability front of mind as we plan the show. We are working hard to make the event as convenient and cost-effective as possible for everyone involved. Not only have we introduced a day pass, NVNR is subsidizing over 60% of meal costs, and worked with our hotel for a reasonable room rate and garage rate. We chose a hotel that is one mile from the airport, with a complimentary hotel shuttle to and from, and has a train station right into DC and areas north and south. We've also changed up the timing to August, away from the fall, as our stores are more available to focus on fall & holiday titles then, and to be away from their stores. Having the event out of September is also a plus for SIBA stores, as that moves it away from peak hurricane season. The weather is also, though hot, less volatile then (fingers crossed).
Eileen: I don't see it as a challenge, but as an opportunity to build a new, productive conference that will be a must-attend event on a bookseller's calendar.
Since the show serves both NAIBA and SIBA territories how many attendees do you expect?
Linda-Marie: We expect record attendance. We chose a four-star hotel that can accommodate a huge turnout.
Eileen: Hundreds! NAIBA and SIBA regions have a huge concentration of bookstores, and we expect the majority will come to experience NVNR. With the National Book Show the Saturday of our conference week, our booksellers can stay an extra day and enjoy another book festival!
What are some of the things we can look forward to on the schedule?
Eileen: I'm looking forward to seeing publishers come out from behind towers of giveaways to engage in book promotion and order review. I'm also excited to give editors an event to meet the booksellers and build relationships. Knowing which books a person has nurtured and what books they love on the next list will help booksellers find their favorites to follow. We want to build an editor-fandom!
Will NVNR be an on-going partnership for in-person events in the future?
Linda-Marie: We hope so! While we will continue to host region-specific events outside of this conference, we believe that together we can create a conference that benefits our booksellers and our publishers in the best ways possible.
Eileen: We hope so! (repeating LMB)! We will continue to provide intimate, regional programming specific to the needs and nuances of our regions, while using the strength and power of combined resources, mainly people, to create an inspiring event.